CHISPA: illuminating sophistication.
CUPRA & Marset form an expanding collaboration.
Chispa is a new portable, rechargeable, and cordless lamp — designed exclusively for CUPRA by Barcelona-based lighting company Marset. Embodying the timeless design of the classic garage lamp, it transmits a warm and radiant light, making it the perfect accompaniment on any adventure. Chispa will be launched this October.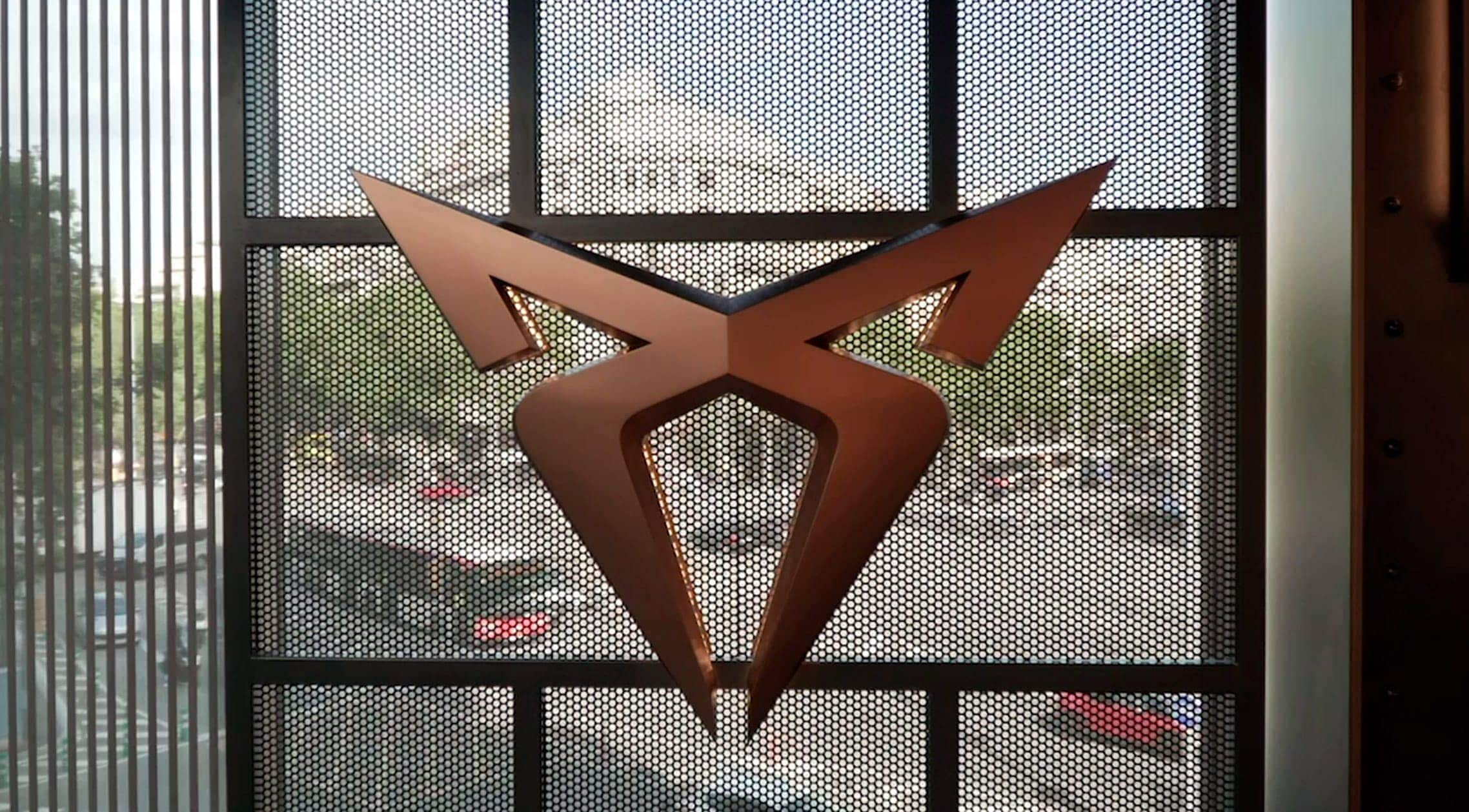 Inspiring the world from Barcelona.
CUPRA extends far beyond the world of cars. In a new creative partnership with the 2015 National Design Award-winning company Marset, we've opened an exclusive space within CASA SEAT: dedicated to the best in authentic and innovative design. A unique hub where city residents and visitors from all over the world will have the opportunity to discover the brilliance of Marset's beautifully crafted and enduring lighting innovations.
With this partnership, CUPRA is strengthening its lifestyle presence alongside another Barcelona-based brand. Like CUPRA, Marset is also globally oriented and looks towards the integrity of contemporary design as its solid foundation.
The Chispa design evolution.
Following the inauguration of the CUPRA Garage last February, where we presented a prototype, the design teams at CUPRA and Marset continued to work together on the final version of an innovative new lamp: the Chispa, designed exclusively with CUPRA's corporate identity in mind.
"This co-creation project demonstrates CUPRA's intention to create its own universe around cars from Barcelona. The Chispa lamp is just the first step in our alliance with Marset, with whom we are united by a passion for design, attention to detail and technological innovation. Our collaboration goes beyond a single product: since their creations are part of the lighting set up at the CUPRA Garage and are exhibited in our dealership network as well as at fairs and motor shows. We will continue to expand our design collections in the coming months with new partners", explained CUPRA CEO and SEAT Executive Vice-president for Sales and Marketing Wayne Griffiths, after meeting with the founders of Marset at CASA SEAT.
Furthermore, Marset's co-CEO Javier Marset highlighted that "Marset and CUPRA are good allies. As brands we share essential values: we are bold and disruptive, and our origins, being from Barcelona, are part of our DNA. Through the world of design, we both combine beauty and quality. For Marset this collaboration unites efforts and will be fruitful, as it opens new paths for the brand. As an object, the Chispa lamp comes as a complete surprise when positioned within the sphere of the automotive sector."
The Chispa lamp will be available through Marset's usual retail outlets.  You can also find it displayed throughout the distribution network of CUPRA Specialists around the world.
Discover the Chispa.
The Chispa lamp gives users a high-quality, lightweight portable solution with three selective positions. It symbolically links the world of cars to the world of design. Joan Gaspar, together with the CUPRA design team led by Francesca Sangalli, named the lamp Chispa (Spanish meaning: spark) as it evokes creativity and innovation while alluding to the idea of light and ignition.
Its sophisticated design radiates with ingenuity. And when lit, light fully illuminates the Chispa — giving its dark tones a luminous and uniquely CUPRA copper hue.
The Chispa is protected by a robust grille that encases the light source: adding originality to the piece. The lamp also has an accessory which allows it to be hung conveniently so you can stylishly illuminate your surroundings wherever you are. And for outdoor use, it has an IP44 protection rating, guaranteeing its quality as a robust waterproof lamp.